A Place Like Home is a small, rather pretty, assisted living that has been run by family and friends since it's beginning over close to nine years ago. We are all professionals and we are all friends. Continuity of care is primary for those living in assisted homes. Since there has been little turn-over throughout the years, our residents know our faces, they know our voices, they know our hearts and they experience consistency in our day to day routines.
Our workers are easy going, gentle, funny and moderated... yet efficient. We are trained in the art of balancing compassion with effectiveness.
Meet the Wonderful Folks Who Supply the Magic ... (That is professionalism, humor, and love):
Dr. Diane Walker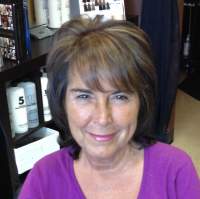 Dr. Walker is the administrator and owner of A Place Like Home. She is a licensed Clinical Psychologist in the State of Florida who has spent over 30 years specializing in Geriatric Psychology. With a warm heart, she spends a good deal of social time with our residents. She plans and implements, outings (examples: restaurants, beach, plays, movies, ice cream), sing-alongs, tea parties, holiday festivities and many other day to day activities.
Dr. Walker is one of three at A Place Like Home who are trained in Kundalini yoga. Each yoga leader takes turns conducting our chair yoga sessions weekly. Additionally, Dr Walker designs the behavioral plans of treatment for our residents and oversees all operations in the management of A Place Like Home.
Brenda Britten, ARPN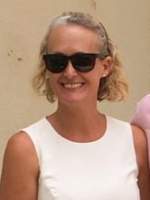 We are most fortunate to have Brenda Britten, ARPN consulting with us as our in-house Medical Director. She has been given the highest of accolades in our county, consults at a number small and larger ALF facilities, and maintains a private practice. Space Coast Daily (Women in Business) wrote the following in regard to another ALF site:
Brenda Britten's dedication to residents of River View Senior Resort is a shining example of the community's commitment to superior care.
Happily for us, Brenda's heart is large and her stamina is inexhaustible. She has carved out room in her busy schedule to take us under her exceedingly capable and loving wing.
Benjamin Walker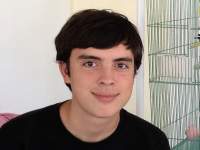 Ben, son to Dr. Walker, is wonderful with all our residents. Women adore him and men follow his lead. He is a champion of resident rights and sees people for who they are instead of who they no longer are. Ben has been helping out at A Place Like Home since its inception.
He has a unique ability to see behind the disabilities to know the residents' true essence. People feel respected and valued when they spend their time with Ben. He is also quite humorous. Ben, an HHA is Kundalini yoga trained, provides direct patient care weekly, and helps with our maintenance.
Kyla Miller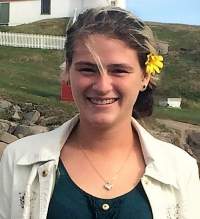 Kyla Miller, fiancee to Ben Walker has worked in every aspect of direct care over the past three years. She is quiet, but powerful. The residents enjoy her calm, easy going disposition and her fun loving attitude. She is a Florida licensed HHA provider with a sweet demeanor.
Kyla is great at gently coaxing those who "refuse" grooming into taking their showers with ease. Somehow she makes showering seem like a treat instead of a chore. She is a fabulous cook and likes to lead many of our daily group activities.
Lisanne Sicinski