Services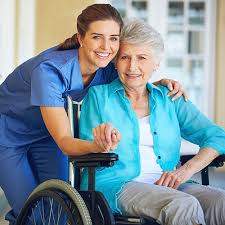 Assisted Living
If you or a loved one is having difficulty managing day-to-day activities, assisted living is an excellent option. A Place Like Home caters to those who desire an active, independent lifestyle but need a little help with daily tasks such as meals, self-care and housekeeping. Our residents enjoy their own personal level of independence, with the comfort and security of knowing that care and support are available as needed. As an "aging in place" care home, our residents stay with us even as their level of care increases.
Respite Care
There are situations when families prefer to keep their loved ones home. Yet, care-giving can be an around the clock endeavor. Caregivers can and do benefit from taking short breaks to do the things they would like or need to do. Respite is often suggested for seniors who are recovering from a hospital visit, for senior living trial periods, and for caregiver vacations.
A Place Like Home's respite care service offers companionship, personal care, delicious meals and social activities on a short term basis. These are overnight stays ranging from one or two days to several weeks.
Adult Day Care
Adult day care can give caregivers a break by providing a safe haven for a couple of hours or the entire day. Get your hair done, go to Church, hang out with friends, or go to sleep ... to name a few ideas. You can do whatever you desire for a period of time knowing that your darling is happy, socially active, and in the best of hands. And for your loved one, it has been found that those who participate in an Adult Day Care situation tend to be more active, need less assistance at home and experience less confusion, overall.
On-Site Health Services
A Place Like Home's residents benefit from a visiting nurse practitioner who provides primary care and a podiatrist. In addition, physical, occupational and speech therapy services are available on site through local providers. All residents receive: assistance with medications and assistance with outside health appointments.