Safety is a Top Priority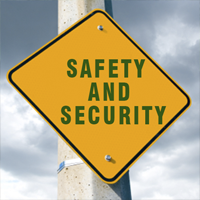 A Place Like Home's professional and caring team is available 24 hours a day, seven days a week onsite and our Administrator is always on-call.
The more medications a person takes, the greater the risk of a dangerous pharmaceutical interaction or overdose. Our staff is duly trained in the proper distribution and management of pharmaceuticals. All of our medications are secured in a locked, protective cabinet.
Resident and family members enjoy peace of mind, knowing that A Place Like Home has 24-hour secured access and real time audio/video surveillance in each room. We hear and see when someone calls out and we attend immediately!
Grab bars and handrails in bathrooms are essential safety measures. A Place Like Home has handrails near our toilets and grab bars in our showers and tub.
Our floors and hallways are free from obstructions, we have no throw rugs to trip over and we have several ramps to aide in ambulation.
For additional reassurance, know that we have a County approved emergency plan, a comprehensive fire plan, and pull-stations in several key locations. We have a centrally located fire-extinguisher.