Memory Care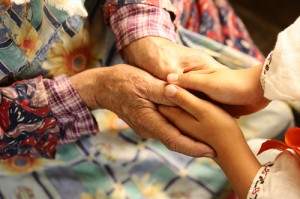 A Place Like Home is a locked, memory care establishment. This means that our staff has received additional training in Alzheimer's/dementia, behavioral interventions, and special needs patient management. Dr. Walker is a specialist in the areas of Clinical and Geriatric Psychology. As such, we are uniquely qualified in both understanding our residents behaviors and treating them accordingly. We believe this sets us apart. Our deep understanding leads to staff compassion and gentleness.
Dementia presents itself with varying stages and resident needs change based on their current level of cognitive functioning. Our program relies on these key components:
Resident Evaluation: Evaluations are performed when a resident first arrives to assess cognitive functioning, social engagement, nutritional needs, and mobility/physical functioning. This initial evaluation identifies the abilities, frailties, and requirements of each resident. We informally reevaluate daily through observation, but more formally, on a monthly basis.
Personalized Care Plans: After each resident is evaluated, there is a consultation between Dr. Walker and our Nurse Practitioner, Brenda Britten, where medications and behaviors are discussed. Based on these results, we design individualized care plans aimed at strengthening the residents' abilities, maximizing functioning and promoting independence and inner joy. These care plans may include partnering with occupational therapy, physical therapy, speech therapy, and offer a host of other functional activities designed to enhance each resident's well-being.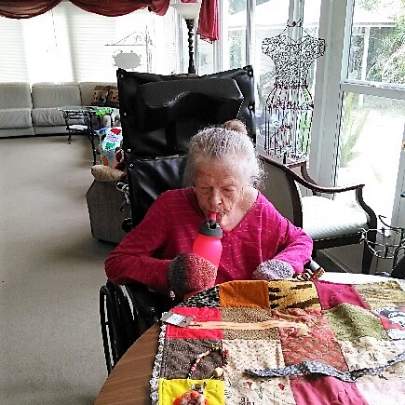 Barbara enjoying working with her Memory Task blanket. She is relaxing in our oversized and sunny Florida room.